Sunday School Classes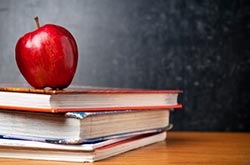 First Presbyterian offers a variety of Sunday School classes that meet at 9:30 a.m. each Sunday.
Christian Education is excited to share our Fall learning opportunities with all of you:
Elementary Education will continue to meet in last classroom on the right in the Education hallway. To start this year we will focus on the importance of Communion and then dive back into the bible.
Middle and High Schoolers will meet in the Library and share the World Today and how they find Christ in their busy schedules.
Adults will have two opportunities:
1) A bible study on the book of John – developed and presented by Rev. Dan Wilkers. This class will meet in the double classroom.
2) A class focusing on the world around us and growing our relationship with Christ. This group will meet in the Fellowship Hall classroom.
The CE Committee prays that each of you will participate in an education opportunity this Autumn and enrich your life and your relationship with Christ.

For further information please contact Amy Evans, Christian Education Director, at 336.993.7358 or email at dce@fpckernersville.org