Whatcha Got Cookin' by Ellen Watts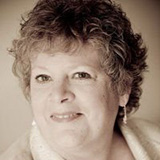 It's that glorious time of year when the vegetables and fruits are really coming in season. These two recipes are Margaret Burks's specialties, both recipes could be made from fresh vegetables straight out of the garden. You can count on her to bring these to any gathering where a good dish is appreciated! Margaret's recipe for Corn Pudding ( along with many more of her recipes) can be found in the old church cookbook, Food For The Soul. The other recipe is one of my very favorites. I often choose an extra helping of these Scalloped Tomatoes over desert because it is so good! Thanks Margaret for sharing these recipes!
Corn Pudding
By Margaret Burks
3 cups fresh corn or 2 cans canned cream corn
4 Tablespoons flour
3 eggs, well beaten
1 cup or a little more of milk
6 Tablespoons sugar
Pinch of salt
½ stick of butter, melted
Combine all ingredients. Bake in well greased casserole dish at 375 degrees or until set ( about 25-30 minutes).
Scalloped Tomatoes
By Margaret Burks
12 cup stale bread, in coarse pieces
¼ cup melted butter
2 cups canned tomatoes
1 teaspoon salt
6 Tablespoons brown sugar
Place bread in 9" baking dish 2" deep; pour butter over bread, and stir to coat pieces. Meanwhile, in saucepan heat Tomatoes, salt and sugar to boiling point; pour over bread. Bake in a 425 degree oven for 25 minutes.
For a printable copy click on the name of the recipe listed below.
Meat, Fish and Casseroles
Vegetables
Salads
Soups, Bread & Salsa
Cakes, Cookies, Pies & Desserts
Recipes are in PDF format which require Adobe Reader to read.
If you do not have Adobe Reader it can be downloaded free by clicking on the icon below.