Whatcha Got Cookin' by Ellen Watts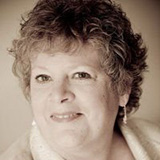 I've got a great recipe that I got from Judi Low, with the help of Becky Collins. Judi has helped with the Eggs for many years and has become a valued friend to many in our congregation. I overheard Becky asking Judi about the recipe and I asked a few questions and had Becky write it down for me. Not long after getting the recipe, I tried it and it was super easy and delicious!
Crockpot Roast
By Judi Low
1 3-4 lb. beef roast ( I used a rump roast)
1 pkg. dry ranch dressing mix
1 pkg. dry brown gravy mix
1 pkg. dry Italian dressing mix
½ cup water
Spray crockpot with nonstick cooking spray. Place roast in crockpot. Sprinkle all 3 dry mixes over roast. Add water to crockpot. Cook on low for 8 hours. (I added baby carrots and new red potatoes about half way through the cooking time)
For a printable copy click on the name of the recipe listed below.
Meat, Fish and Casseroles
Vegetables
Salads
Soups, Bread & Salsa
Cakes, Cookies, Pies & Desserts
Recipes are in PDF format which require Adobe Reader to read.
If you do not have Adobe Reader it can be downloaded free by clicking on the icon below.