Whatcha Got Cookin' by Ellen Watts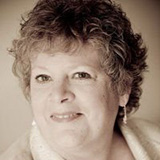 I have had this recipe for years, but I can't remember where I got it. I know that I have used it after Easter to use up left over ham from Easter Sunday. I'm sure I didn't have any sherry to put in it either, so if you make it and put sherry in it let me know what you think. It's easy and has simple ingredients.
Ham and Wild Rice Soup
by Ellen Watts
2 Cups diced cooked ham
1 Cup purchased julienne( matchstick cut) carrots
¾ Cup uncooked wild rice*
1 medium onion chopped (1/2 Cup)
1 can (14 oz.) chicken broth
1can (10.5 oz.) reduced sodium cream of celery soup
¼ teaspoon pepper
3 Cups water
1 Cup half-and-half
¼ Cup sliced almonds
2 Tablespoons Dry sherry, if desired
¼ Cup chopped fresh parsley
1. Spray slow cooker with cooking spray. In cooker, mix all ingredients except half-and-half, almond, sherry, and parsley.
2. Cover; cook on Low setting 7 to 8hours.
3. Stir in remaining ingredients. Increase heat setting to High. Cover; cook 10 to 15 minutes longer or until hot.
*Do not use canned or quick cooking wild rice.
For a printable copy click on the name of the recipe listed below.
Meat, Fish and Casseroles
Vegetables
Salads
Soups, Bread & Salsa
Cakes, Cookies, Pies & Desserts
Recipes are in PDF format which require Adobe Reader to read.
If you do not have Adobe Reader it can be downloaded free by clicking on the icon below.