Whatcha Got Cookin' by Ellen Watts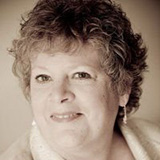 Not too long ago I admitted I lost a recipe. Amazingly, I found my copy and Barb Hall, who had given me the recipe found her copy as well. She has made these and told me how much she enjoyed them. I seem to get in a breakfast rut and eat the same thing(in my case, yogurt) every morning. This would make a great alternative, and not an unhealthy one either. Notice, they can even be frozen!
Pumpkin-Cherry Breakfast Cookies
by Barb Hall
Whisk together 2 Cups whole wheat flour, 1 Cup old fashioned oats, 1 tsp. baking soda, 1 tsp. pumpkin pie spice and ¼ tsp. salt.
At medium speed, beat 1 can (15 oz.) pure pumpkin, 1 cup coconut oil, 1 cup brown sugar and 1 large egg until well combined; gradually beat in flour mixture, then ½ cup roasted pepitas* and ½ cup dried cherries**
Scoop onto large parchment lined cookie sheet to form 16 mounds, spaced 2" apart, flatten into disks. Bake at 350º for 20 to 25 min. or until dark brown on bottoms. Cool on wire rack.
Cooled cookies can be wrapped in plastic and stored at room temp up to 2 days or frozen up to 2 weeks. Reheat in toaster until crisp.
*Pepitas are pumpkin seeds.
**Dried cranberries might work if dried cherries aren't a available
Each 2" cookie is about 290 calories, 5g protein, 33g carbs, 17g fat, 5g fiber, 135mg sodium.
For a printable copy click on the name of the recipe listed below.
Meat, Fish and Casseroles
Vegetables
Salads
Soups, Bread & Salsa
Cakes, Cookies, Pies & Desserts
Recipes are in PDF format which require Adobe Reader to read.
If you do not have Adobe Reader it can be downloaded free by clicking on the icon below.