Whatcha Got Cookin' by Ellen Watts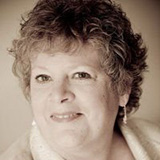 This recipe is something I kinda live on in colder months but with squash and zucchini soon being plentiful I thought I'd share this recipe so that you can make it now and freeze it for the winter. Because I eat it so much, I make it year-round and freeze it in small containers. It makes a very satisfying low calorie, high protein lunch. It's great for Sunday night supper, take it out of the freezer and pop in in the microwave and instant good-for-you meal!
Mexican Style Chicken and Vegetable Soup
3-4 boneless, skinless chicken breasts
2-3 zucchini
3 yellow squash
1 onion
2 cans Rotel tomatoes (do not drain)
1 pkg Saxon Goya seasoning packet
6 cups chicken broth
Cook chicken (boil, roast, grill, smoke or use rotisserie)
Slice zucchini, squash, onion and place in a large pot. Add tomatoes, seasoning packet and enough broth to cover the vegetables. Bring to a boil, lower heat and simmer 10 minutes. Break chicken into pieces and add to the soup, simmer another 5 minutes to reheat chicken.
For a printable copy click on the name of the recipe listed below.
Meat, Fish and Casseroles
Vegetables
Salads
Soups, Bread & Salsa
Cakes, Cookies, Pies & Desserts
Recipes are in PDF format which require Adobe Reader to read.
If you do not have Adobe Reader it can be downloaded free by clicking on the icon below.